14 May 2003
Tranmere Rovers
TL: DR; it's not as bad as you think... (Hence why I've decided to create this thread!)

Obviously, it's got issues. Nobody is saying it's the perfect game. But I honestly think that the best bits of 2014 are better than the best bits of 2020.
I couldn't find an old (still open) PES 2014 thread - and I don't think it's quite old enough to be considered for the "Retro PES" thread, right? All the conversation in there right now ranges from PES 5 to PES 2008 - and I consider retro PES to be everything from the original games up to PES 2013, I think.
(2014 was the "let's try something a little more serious" game, which for me marks the start of a new PES era which separates it from the "retro" years.)
Anyway, I thought it deserved a thread for some discussion on its own. It's getting a few mentions from long-time PES fans on Twitter at the moment:
There are features that I, shamefully, didn't even know about, like being able to use R3 to shoulder-barge people:
And having played a few games over the weekend on PS3, I'm really surprised at how playable it is compared to the newer games. For example, I struggle to enjoy PES 2013 as much (which is one of my favourites) because it just feels a little too on-rails. Now PES 2014 is definitely stiff-feeling, and laggy in certain situations...
...but seriously, there are situations where the response time of the player is faster than it is on 2020. I'm not saying it's a more responsive game overall, but I've managed a few quick-turns and scored a few BEAUTIFUL goals (which reminds me, the variance in shot power and trajectories seems better too) where I know for a fact on PES 2020 there would have been a delay in registering my input.
There are also other things it does better than PES 2020 (and I swear it's not an exaggeration). The atmosphere, for one. It's real crowd noise, real chants - not the weird "pseudo-chanting" that's in the modern games, where (it sounds like) they take a few people in a sound studio and add reverb x100 to it, to make it sound like a crowd.
And the pass assist... My God, the pass assist. I mean, if you love a serious football game, but you don't like fully-manual (because it lessens the impact of player attributes, or because it makes great players mishit the most ridiculously simple passes) - this is probably the best bit. TheTrueBrits touches on it here:
In
all modern football games
, on PA1 or the equivalent in FIFA, I'm
so used
to having the ball in the middle of the pitch, facing towards the goal, having a winger making a run down the right flank (at a 45-degree angle to my player) and just pushing straight down (90-degree angle) and pressing "pass", or "through-pass", to play a ball to that guy. The game knows who I mean, he's the only player over there.
In this,
every single time I do that
(and it's a lot), I just pass the ball straight out of play. Which makes me realise
just how dumbed-down
modern football games are, and how I've been trained to be incredibly lazy with my input.
The best bit...? I had the controls set to PA2 from the last time I played the game, and didn't realise it until I went into the controls thinking "I must have this on manual, I'm doing terribly"...

Tactically - oh my God. Remember the "combination play" stuff?
Nowadays we've got "advanced instructions", but honestly, they pale in comparison to this stuff, right?
But the general strategy sliders are still here, just like in 2020: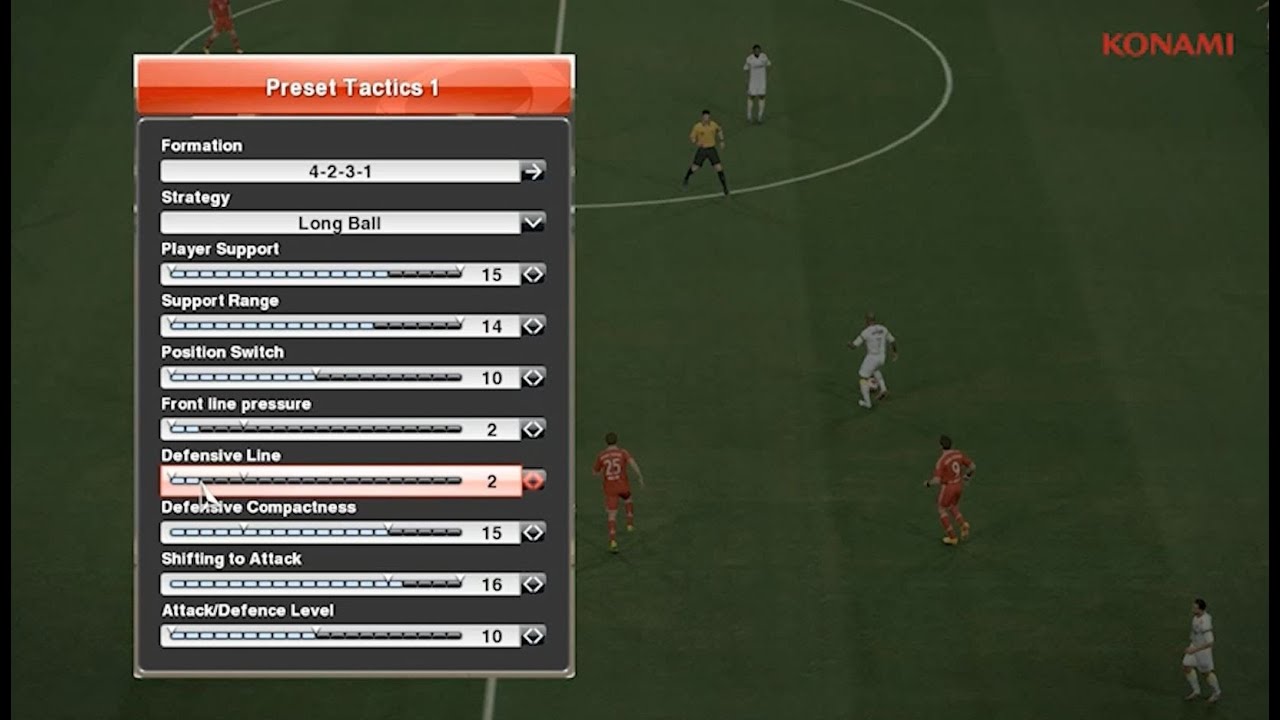 Now, the real reasons I started this thread...
Firstly. It's taken me until today to realise that the World Challenge DLC, which I assumed was just some rubbishy "take on international teams in a league and it's all a bit silly but hey it's new content" thing (something they did on PSP at one point, am I remembering that correctly)...
...is actually a
fully-featured World Cup mode with qualification included
. How did I not know this (or if I did, how did I forget it)...?
Okay, the qualification structure isn't the same as real-life: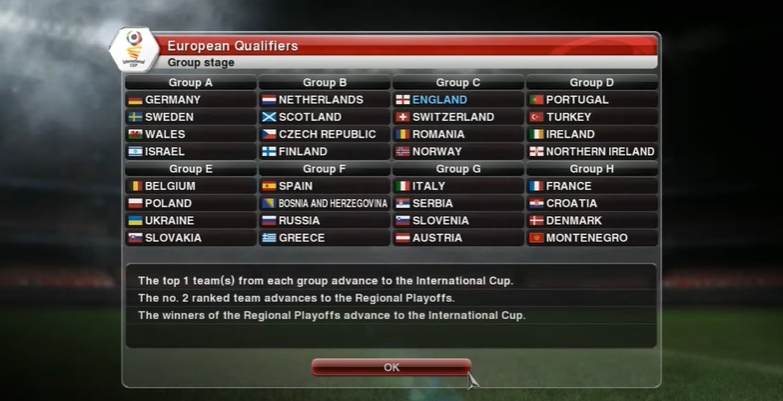 But even so. How many football games have a mode that takes you through international cup qualification before reaching the finals, apart from the official World Cup games (going back to the all-time classic FIFA 98: Road To World Cup)?
Secondly... Does anybody know the answer to this (I've Googled it but I can't find a satisfactory answer)...
Does PES 2014 on PC have the same gameplay as the PS3 version?
Because, I'm really enjoying the PS3 game (and luckily enough, seeing as the game updates etc. aren't available for it any more, I've still got the last update installed for it alongside a really good option file with everything fixed)... But man oh man, the PS3 could NOT cope with the graphics engine, could it?
How did it get past Sony certification with the frame-rate in cut-scenes and replays? We're talking 10fps in places!